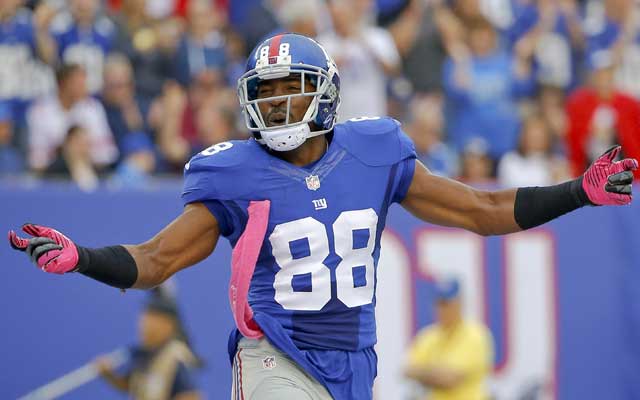 Hakeem Nicks actually wants a long-term
Coupon Code
. (USATSI) More NFL offseason:
Mock Drafts
|
Prospect Rankings
|
Pro Days
|
Top free agents
As we make our way toward free agency on Tuesday, here were the news, reports and rumors that happened on Sunday.
Coming off the news that Giants receiver Hakeem Nicks wouldn't mind signing a one-year, prove-it deal in order to make himself a more attractive free agent next offseason, Nicks would like to amend that theory.
Speaking to ESPN's Josina Anderson, here's what Nicks said: "Ideally this is what I want: I want to go to a team where I'm the missing link. There are a number of teams that I have my eye on once I hit the market. I know if I went to a place like Indianapolis I would be dangerous with a quarterback like Andrew Luck. I can see myself catching passes from Cam Newton or even Philip Rivers. Players have already started to reach out to me from other teams saying they would love for me to come join them. I just want to make it clear that I want a long-term deal and I want to be happy. I'm excited about talking to teams and making it work."
For the record, the Colts are about $38 million under the 2014 salary cap, while the Panthers are only about $7 million under (unless they release Steve Smith) and the Chargers are only $5 million under.
But considering how mediocre he's played the past two years, it's fair to say that Nicks might not get that long-term deal quite yet. Instead, he might have to sign with somebody for a year in order to rehab his image.
Hit the road, Jack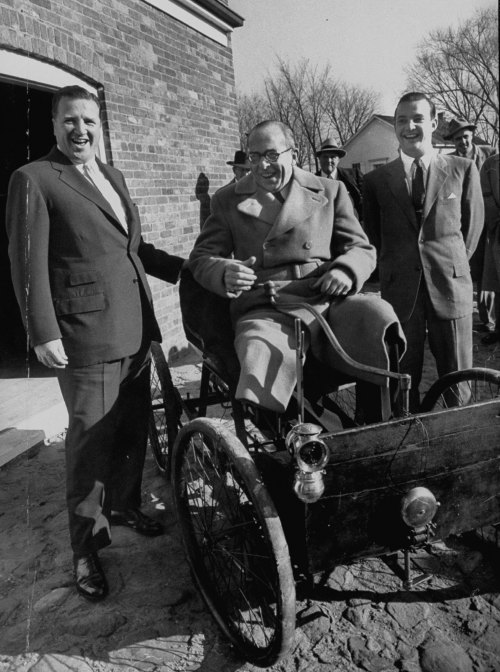 With the death of Lions owner William Clay Ford at the age of 88, here's a photo of him from 1953, via Getty Images.
In the picture, King Paul of Greece is sitting in one of the Ford company's first cars, called the Quadrangle. William Clay Ford is standing to the right, while Henry Ford II is to the left.
More on Ford.
Team president Tom Lewand: "No owner loved his team more than Mr. Ford loved the Lions." http://t.co/l4IVDYPEVg pic.twitter.com/D7Y3tn1aO7
-
Detroit Lions
(@DetroitLionsNFL)
March 9, 2014